A push for more diversity in Frederick County school lessons
By Heather Mongilio and Katryna Perera
Frederick News-Post – Sep 7, 2019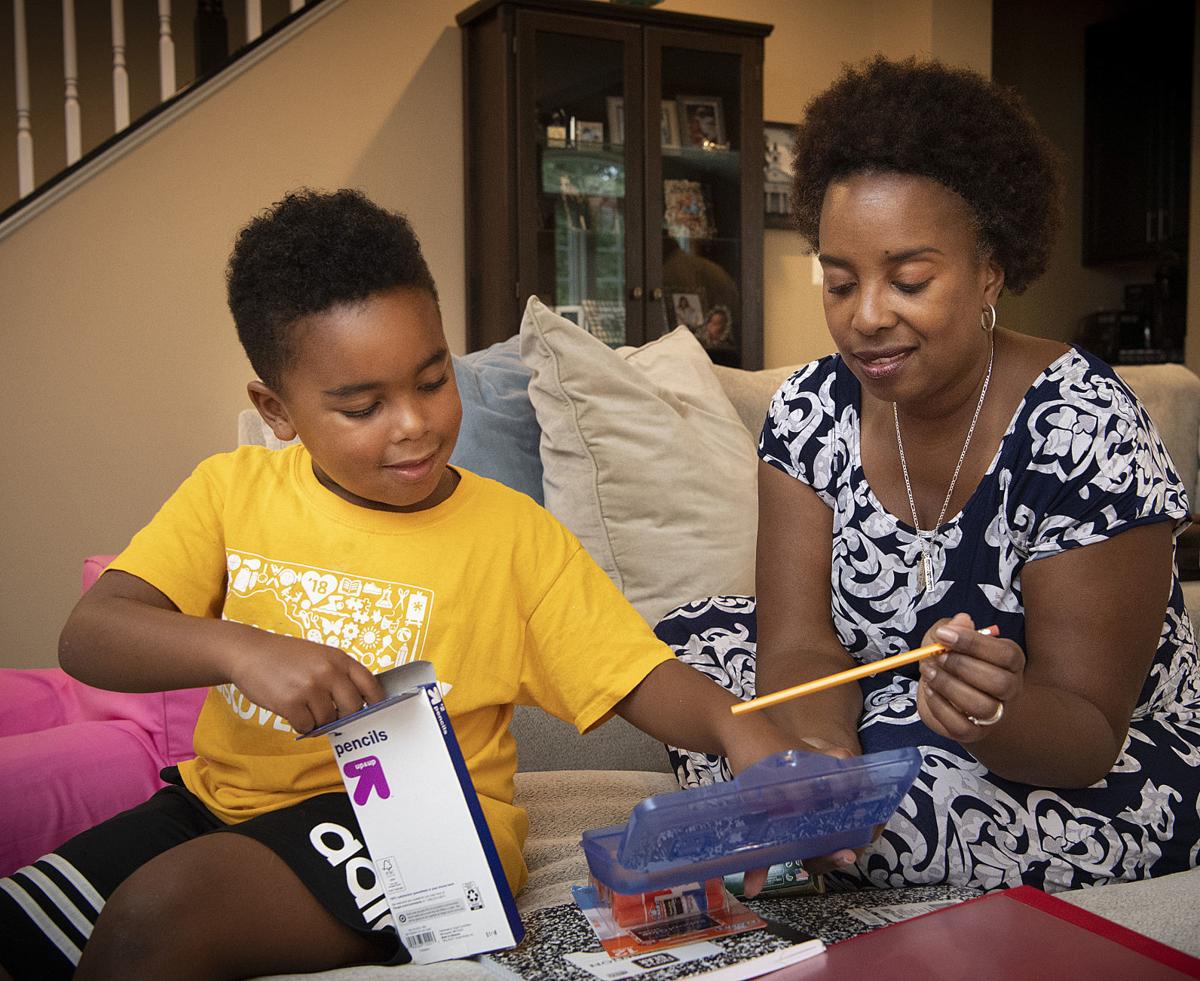 Desiree Tucker is pushing the school system to implement a diversity curriculum. Her son, Noah, a first-grader, is one of a few minority students at his school at Deer Crossing Elementary near New Market. She has formed a group named Women Solve and hopes to get diversity codified in the curriculum. She sorts through school supplies with her son recently before the start of school. Credit: Frederick News-Post. Click to read full article.
Staff photo by Bill Green
Mary Harris has spent the majority of her life in Frederick, including her school years.
The 80-year-old attended a segregated primary school and then Lincoln High School — now Lincoln Elementary School in Frederick — the school where black high school children in the county went. It was before integration in the school system began in 1956.
Harris later became a preschool teacher. Looking back on her education, however, she said that she learned very little about her heritage or African American history through her schooling, outside of some lessons during Black History Month in February.
Even in lessons about the southern part of the country and the Civil War, which Harris is particularly interested in, stories of slavery and plantation life or black soldiers were left out, she said.
"We are important. We've done important things for this country," Harris said.